When you think Colorado, I'm sure that you think about the mountains and all the adventures that can be had there. Check out the best things you can do in Colorado (US). Many people start their adventure from Denver and head for the hills. But before you strap on a pair of hiking boots or skis, try checking out the city itself.
First begin with nature, including the mountains, Red Rocks Amphitheater, Glenwood Caverns Adventure Park, and the many cherished national parks offering an endless option of outdoor activities.

Next, focus on some of the historic fun that can be had. Colorado played a large role in the Wild West and has several events, museums, and historic sites that are fun to visit.
Top 20+ Most Breathtaking Backpacking Adventures on the Earth [2019]
This includes touring old gold mines and the event that attracts visitors from around the world—the National Western Stock Show which includes a parade with a live cattle drive.
Last but certainly not least, go for the things unique to Colorado. This includes the Colorado Craft Beer Trail, the Olympic Training Center, one of the two US Mints in the country (the only one you can tour), and some of the many highlights of Downtown Denver—such as the newly renovated Union Station and the growing trend in food halls.
Live forever and be a TravellerSpy.
Check out these amazing ideas and start planning right away!!
History of downtown Denver, Boulder and Golden
Downtown Denver has some interesting art and history, plus great restaurants and culture. Downtown Boulder is also filled with street art and history. Even the little town of Golden has sculptures on every corner of their historic downtown.
20 Marvel Best Places to Visit In Hawaii [2019]
Our smart-phone guided scavenger hunt adventures take you on a walking tour as you solve clues and complete challenges while discovering all the art and history of downtown Denver, Boulder and Golden.

So get some culture before you head for the hills. Pick the city to get specific details for each city. Fun, interactive and affordable.
Boulder county Farmers Market
If you come to Colorado between April and November, a stop at the Boulder county Farmers Market either in Boulder or Longmont is a must.
This is a growers only market where you can actually talk to the person who grows your food.
Besides great produce, much of which is organic, there are local food vendors, crafts and farm grown skin care products and soaps.
Note: Hosting is Major factor if you want to Design site like this. Choose this Hosting- Special Discount Link Below.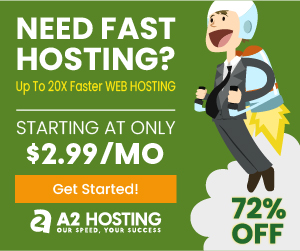 The Longmont farmers markets run on Saturdays from 8-1 at the Boulder County Fair Grounds and the Boulder Farmers Market runs Saturday from 8-2 on 13th Street between Canyon and Arapahoe.
Top 50+ Unique Christmas Gift for Grandfather
It's a great place to spend a Saturday morning before heading for a hike.
Garden of the Gods
You've probably heard of Denver famous Red Rocks Amphitheater, which is an excellent place to catch a performance just outside of Denver.
But did you know that there's an even more impressive gathering of giant red sedimentary rocks just outside of Colorado Springs?
Garden of the Gods is a National Natural Landmark that is completely free to visit.
Inside you'll find soaring red rock formations set on the edge of the Rocky Mountains, tons of photograph opportunities and miles of trails.
Bike, hike, or simply take a walk around and enjoy the vistas.
Or, if you're a real dare devil, try your hand at scaling the side of the rocks (beginners need not apply!).
21 Best Places To Visit In ARIZONA: Secrets You Never Knew
Whatever you do, Garden of the Gods is definitely one of the best things to do in Colorado.
Find a Hot Spring and Relax a bit
There are a ton of great places to soak and relax in Colorado, all include amazing scenery and the mountain charm anyone can enjoy.
Strawberry Hot Springs
Steamboat is a quick drive from downtown Steamboat and is located in a secluded little nook up in
the mountains.
The pools have a natural feel to them that blends in well with the surroundings.
There are multiple options for those that like it hotter or cooler, and a cold river runs through the center of the park for those daring enough to take the plunge into a frigid creek.
Conundrum Hot Springs
Just outside of Aspen. This one is a bit more adventurous and is located 8 miles deep in the Colorado wilderness and at about 11K feet.
This above-tree-line pool will knock your socks off though if you're willing to put in the 16-mile round trip hike.
It sits at 102 degrees and the views from high up in the Elk Mountains will never be forgotten.
This one is better done as an overnight since the hike is arduous and does require a permit through recreation.gov. It's worth the effort, trust me.
Avalanche Ranch Hot Springs
Located near Glennwood. These springs are more of a private spa, but they offer plenty of overnight
options and massage packages making it true luxury.
The views from the pools overlook Mt Sopris, and as an overnight guest, you have access to the pools 24 hours a day.
You can even stay in a rustic covered wagon.
Climb A Tall Mountain
There are plenty of tall mountains in Colorado but a few have a special allure for me.

The first option is an obvious pick and probably cliched, but Longs Peak in Rocky Mountain National Park is a true classic.
It's close to Denver which is one of its big draws but this does not mean it's a walk in the park. Quite the opposite actually, Longs is fairly difficult.
The classic Keyhole route takes you up and over some Himalayan-like terrain with 1000ft granite cliffs and vistas that stretch to the Kansas plains.
One downside to this arduous adventure is on weekends there will be a lot of people.
It's proximity to Colorado's population on the Front Range makes it a top pick for hundreds. Aim for a weekday and start early, like 1 am and you'll be set on this hike.
Buffalo Mountain in Frisco is a great
The second is not too far from Denver, but far enough that the crowds will be near zero.
Buffalo Mountainin Frisco is a great, relaxing hike or overnight up a towering behemoth in the heart of ski country. For couple its best best place and also for Honeymoon destination.
It's a great day hike or bring the tent and watch the sunrise from Eccles Pass the following morning.
This one is not nearly as adventurous as Longs and is appropriate for a family outing.
Durango in Southwest Colorado and ride the historic Durango-Silverton
Head to Durango in Southwest Colorado and ride the historic Durango-Silverton Train.
This throwback to the wild west's sorted past takes you through one of the largest tracts of wilderness in the state, has open-air cars for amazing views and will even allow you to hop off mid-way to head into the woods for days of backpacking.
When done, just thumb down the next passing train and hitch a ride back to town.
Along the journey, you'll stop in the old mining town of Silverton which still feels like it's stuck in the 1920s with its Victorian architecture and old-time saloons.
Georgetown Loop Railroad
Georgetown Loop Railroad which travels from Georgetown to Silver Plume off I-70 just 45 minutes from Denver.
Enjoy mountain views as the train gently coasts over 100-year old suspension and truss bridges.
Riding one of these vintage trains is a true treat and almost sure to excite any kiddo you bring along.
Contributor Paul Ronto from Runrepeat
Visit Aspen Art Museum
The poplar tree Art depository may be a non-collecting establishment presenting the latest, most vital evolutions in international modern art.
Innovative and timely exhibitions, instructional and public programs, immersive activities, and community happenings actively interact audiences in challenging experiences of art, culture, and society.
The Aspen Art Museum is free and open to the public — with unparalleled views of the town of Aspen and Aspen Mountain from the roof deck sculpture garden.

In 2019, the Aspen Art Museum will celebrate three monumental anniversaries, in addition to participation in the Bauhaus 100 celebration:

AAM's 5th Anniversary in the Shigeru Ban (Japanese architect and Pritzker award-winner) building.
AAM's 40th anniversary as an Institution.

AAM's 15th anniversary of the inaugural Artcrush – Aspen's annual marquee art and social event of the year hosting artists, gallerists, and social elite each summer.
License No. 1 bar in Boulder
A fun, traditional Colorado thing to do is to have a drink at License No. 1 Liquor Bar in the basement of historic Hotel Boulderado, in the heart of downtown Boulder, right by the Pearl Street Mall.
The bar got their name by getting one of the first restaurant bar liquor licenses in 1969, which was the date that the City of Boulder ended Prohibition. License No. 1 has a retro, speakeasy-style vibe and specializes in classic Prohibition era cocktails and local beers, as well as Colorado-centric craft cocktails like The Boulder Mule (Tito's Vodka, St. George Spiced Pear Liqueur, ginger beer, lemon).
The Corner Bar, one of their other restaurants, has a people-watching patio that is popular in the warmer months.
The Hotel itself is both a city landmark and a social center for the town. Touches like the cantilevered cherry-wood staircase that overlooks the lobby, the stained glass atrium roof, and the original attendant-run Otis elevator from 1908 make the hotel itself a tourist destination too.
Visit Marble Distillery and Inn in Carbondale
Marble Distilling Co. is a female-founded, award-winning and zero-waste craft spirits distillery, as well as a luxury, boutique, called the 'Distillery Inn,' and tasting room located in the heart of historic Carbondale.
Marble Distilling Co. is the only distiller filtering spirits through crushed, 99.5% calcite Yule marble from the quarry in Marble, Colorado.
This is the same quarry where the stone columns of the Lincoln Memorial and the Tomb of the Unknown Soldier are sourced.
This all natural, one-of-a-kind filtration system allows the flavor of the 100% Colorado grains to shine through yet affords a smooth, creamy finish.
Marble Bar Aspen is the newest tasting room located in the Grand Hyatt in downtown Aspen.

Bit Story Highlights:

Come Sleep with the Stills– The Distillery Inn is the first and only inn in the world to be housed within an operational distillery, offering five sophisticated, contemporary rooms, the only luxury accommodations between Vail and Aspen Snowmass.
Female Forward
MDC is female founded and run by Connie Baker, the head distiller and pioneer of MDC's sustainable distilling process.

Saving the Planet One Bottle at a Time – MDC is a zero-waste distillery using innovative, sustainable processes to make award-winning, handcrafted, premium spirits.
MDC is willing to share their first-of-a-kind, closed loop, Water Energy Thermal System (WETS) with other distillers capturing 100% of the water and energy utilized and created during the distillation process.
Many readers are not aware how traditional distilling methods are wasteful

MDC spirits are distilled through a unique, natural filtration process using Yule marble from the nearby old mining town of Marble, CO.
The same marble was used to build the Lincoln Memorial and Tomb of the Unknown Soldier.

MDC currently offers seven spirits – Marble Vodka, Moonlight EXpresso, Gingercello, Gingercello Reserve & Hoover's Revenge Ragged Mountain Rye whiskey.
Backcountry Bourbon and Fightin' Whiskey are the latest releases.
Grain to Glass to Ground. Zero-Waste – Using locally sourced grains from ½ mile away from Nieslanik Beef Ranch, MDC takes the spent mash of the grains back to the Ranch as feed for the livestock – the cows & pigs love it! Spirits. By Lea Tucker